In today's world dynamic, finding effective solutions to prevent propagation is essential. With this in mind, AME is working with Gozen, a brand implemented in Tokyo, Japan, for the distribution of exceptional protective masks mixing cutting-edge technology and Japanese know-how.
This mask is composed of three smart layers with a special role, each contributing to the effectiveness of the protection provided by this revolutionary mask.
The outer layer uses V-CAT technology a photocatalyst developed by the Toyota research center. This material uses titanium oxide which has the particularity of breaking down dust, viruses, bacteria, odors, and providing UV protection. The surface of this material is activated in the presence of natural (ultraviolet rays) or interior (lamps, LEDs, etc.) light.
The inner layer is made out of the original fabrics developed for NASA, responding to extreme conditions and adjusting the outside temperature to that of the body for extended comfortable wear. When it's cold outside this mask will keep you warm, and when it's hot it will keep you cool.
Last but not least, the layer in contact with the body is woven with silver fibers to eliminate odors, prevent condensation, and enhance antibacterial protection.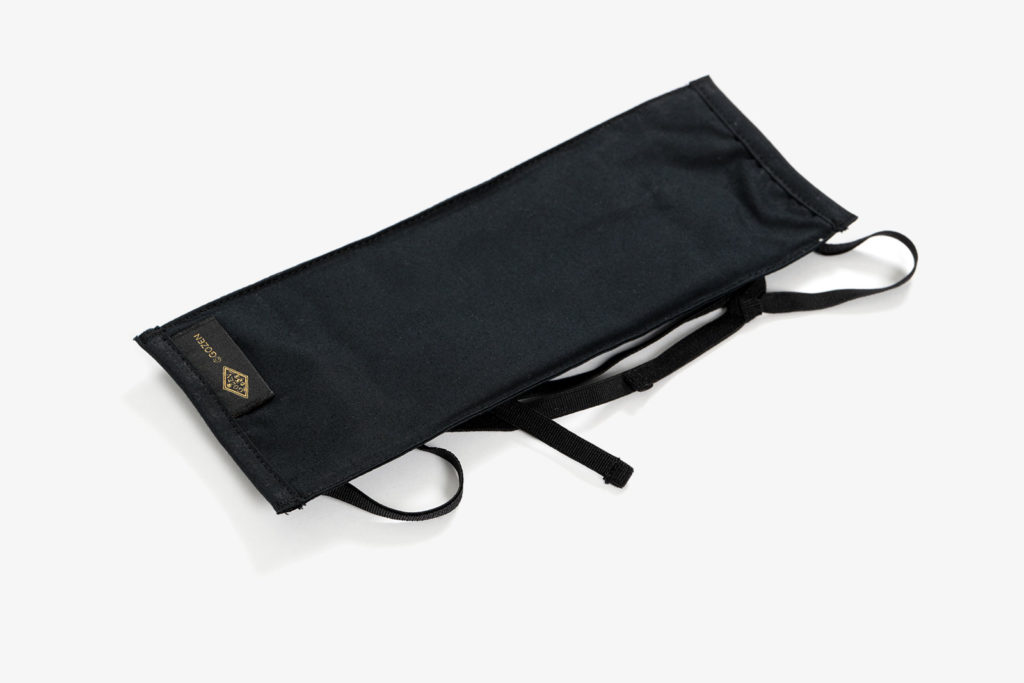 1
4
This intelligent mask, bearing the name of the ancestral art of Japanese origami folding, is also responsible, it is washable and reusable to protect you effectively on a daily basis!