As the Raffles Hotel reopens its doors after closing them in December 2017 for refurbishment, we are proud to announce that our Singapore branch will have its local office at this historic location.
Full of history, this Singapore icon carries a unique heritage from innovation to inspiration and culture. The Singapore Sling, widely regarded as the national drink of the country, was created in 1915 at the Raffles by bartender Ngiam Tong Boon. It's also one of the oldest hotels in Asia, opened in 1887, it became the current beautiful piece of Victorian architecture in the 19th century, earning the title of "the most magnificent hotel East of the Suez Canal". On the guest side, only a few hotels can claim having hosted such prestigious visitors as Queen Elizabeth II, Michael Jackson, Karl Lagerfeld, Ava Garner, Elizabeth Taylor, Somerset Maugham and Rudyard Kipling.
With its renovation, the hotel retains what's so special about the Raffles– the ambiance, the service, the charm and the heritage. The new space features enhanced comfort and new experiences like the Hotel Raffles Arcade, where co-working space The Great Room, opened its doors. The design of this shared place is inspired by emblematic Raffles Hotel furniture and was developed with sustainability in mind to increase casual collisions and heighten productivity with sleek, sumptuous surrounds and perfect lighting.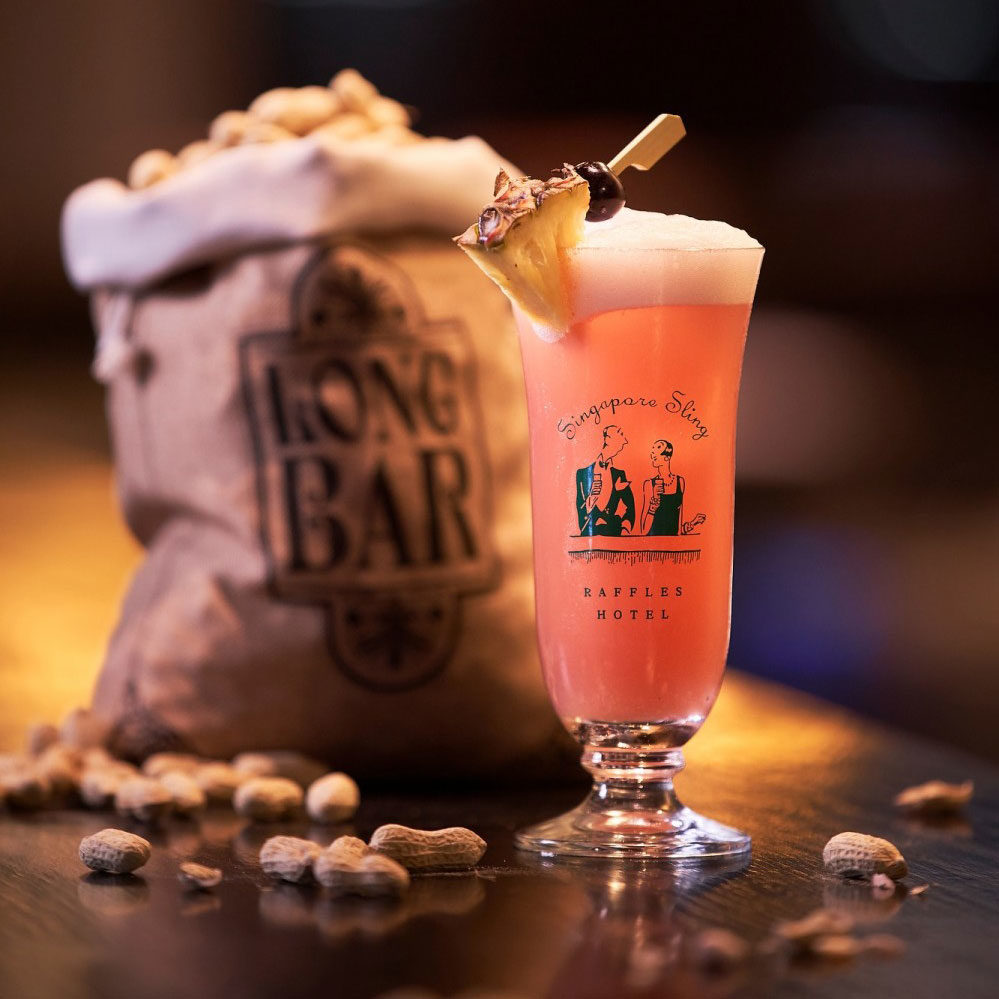 It is that fun energy the hotel draws, while maintaining the distinctive design and architectural elements of its past that resonated with AME's values. The Raffles is now home to our Singapore office, so don't hesitate to come visit us for a very special treat around the iconic Singapore Sling.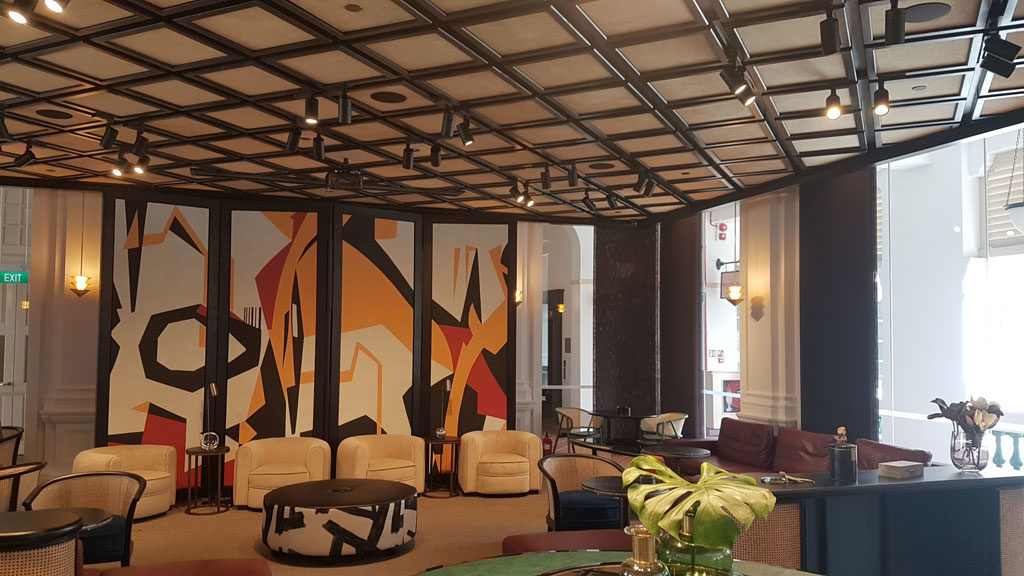 1
10