If there is one train that has marked history, it is the Orient-Express.
A cosmopolitan icon for over 130 years, the Orient Express remains the very definition of timeless luxury. The myth began in Paris, Gare de l'Est, in 1883. This legendary blend of exotic opulence and elegance is the timeless symbol of the art of travel, it is one of the jewels of French railway heritage.
From the art of travel to myth
Nicknamed "The king of trains, the train of kings", the Orient-Express combines innovation and elegance. The cabins are equipped with the most modern for the time.
On the luxury side, the interior is carpeted and the beds impeccably set. Bathrobes marked with the company seal await travelers alongside crystal cups and silver cutlery. The greatest men bring their know-how to it, Master glassmaker René Lalique or designer René Prou.
The Orient-Express thus becomes a field of expression of Art Deco.
On the personalities side, we meet the greats of this world, King Ferdinand of Bulgaria, Russian writer Leo Tolstoy or American actress Marlene Dietrich. The Orient-Express is also used by adventurers and spies like Lawrence of Arabia and the famous Mata-Hari.
The sustainability of a living heritage
Today, a 7-car train remains, owned by the Accor Group, some of which have been classified as historical monuments. Completely restored, these true traveling ambassadors of French Art Deco give themselves a second life through exceptional events and "very" private trips.
For the first time outside Paris, the "Once Upon a Time on the Orient Express" exhibition brings together 300 historical objects that tell the story of the world's most famous train and its rich heritage. L'Orient Express has decided to create a collection of exceptional products made from the most exclusive materials and know-how for this occasion. Extending the visitor experience is ß a unique way of perpetuating this true living heritage.
This collection of unique products is in the image of the Orient Express, a symbol of luxury, combining innovation and elegance: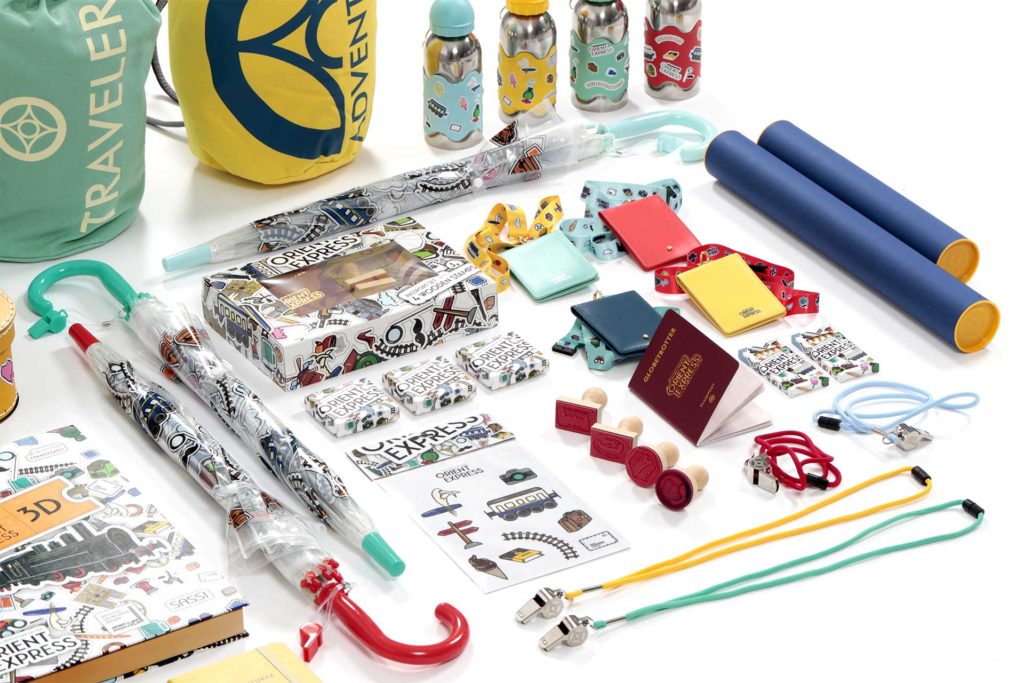 1
5