The French, as well as Americans and Asians, just love promotional products!
The latest published studies in the field are a real vote of confidence. At the time of the "all digital" promotional items retain a very high popularity with 85% of French stating preserving them and 81% of Americans wishing to receive more.
This positive perception is as much about utility as it is about aesthetics.
Indeed, anyone interested in the nature of promotional products will soon discover that the business gifts customers most appreciate are those that are immediately useful either at the office or at home.
The life of promotional products
Among the most conservative promotional products, it is therefore not surprising to find very widely writing instruments, such as pens and pencils for 81% of those concerned. In second place on the podium, arrives the stationery and leather goods like notepads, notebooks or covers up to 49% and finally the computer accessories and technologies such as USB keys or the famous Power Bank with 41%.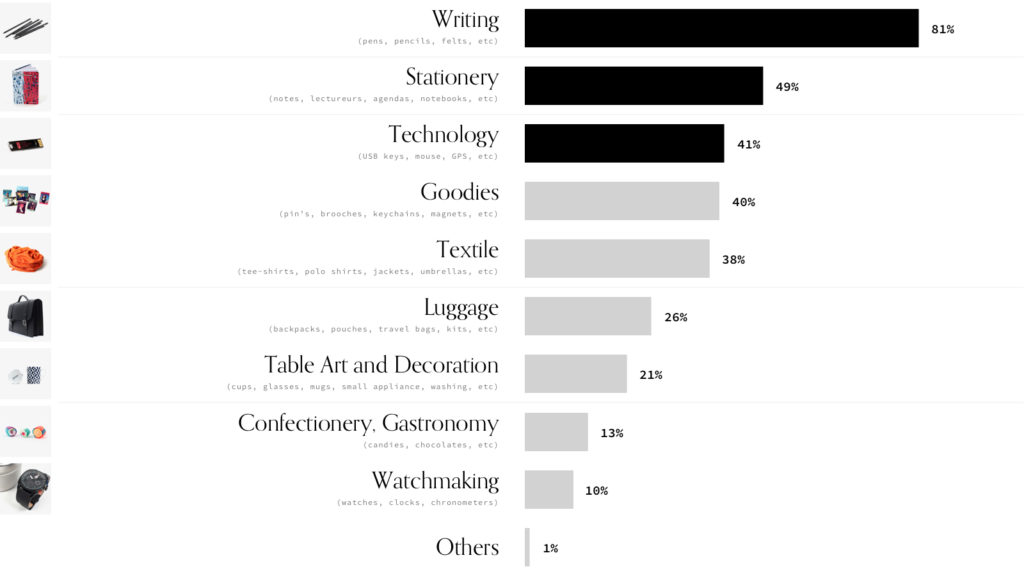 Promotional products stand out from other traditional media by their ability to be kept, saved, and widely disseminated, offering a greater return on investment.
Textile products are thus for 33% of people consulted, kept between 1 year and 3 years like computer accessories for 28%.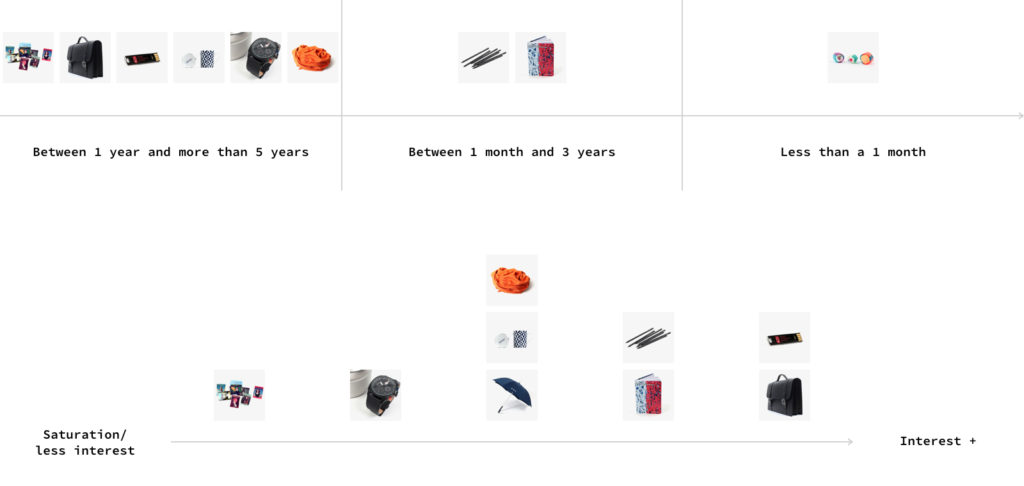 The media object represents a unique loyalty lever for brands.. If the object is functional, it's widely used in everyday life both professionally and privately. If the object has a refined aesthetic, it's guaranteed to never end up in a drawer or a cupboard, but to be proudly displayed … representing your brand.
The craft and quality of these products thus become essential criteria to guarantee: Loyalty, Enthusiasm, and Memorability.
Source : Sondage CSA2017
Source : Advertising Specialty Institute (ASI)