The expectation for personalized experiences is on the rise. In addition to customization, quality and sustainability are also becoming increasingly important. Unsurprisingly, given these trends, personalized and unique goodies make a lasting impression and provide a strong return on investment for brands.
Gifting and the Consumer Experience
Sendoso conducted a global survey in which participants received a corporate gift from a for-profit company within the past 18 months. 83% of respondents felt closer to companies that sent them corporate gifts (Sendoso). 
Ateliers AME's Piaget Chinese New Year Gift Box caters specifically to the Asian market while also serving as a luxury household decoration. Red, a symbol of prosperity and happiness in many Asian cultures, was an ideal choice for this Chinese New Year campaign.  In this case, the brand capitalized on its target demographic's desire for high-quality, personalized products that can be associated with a positive memory.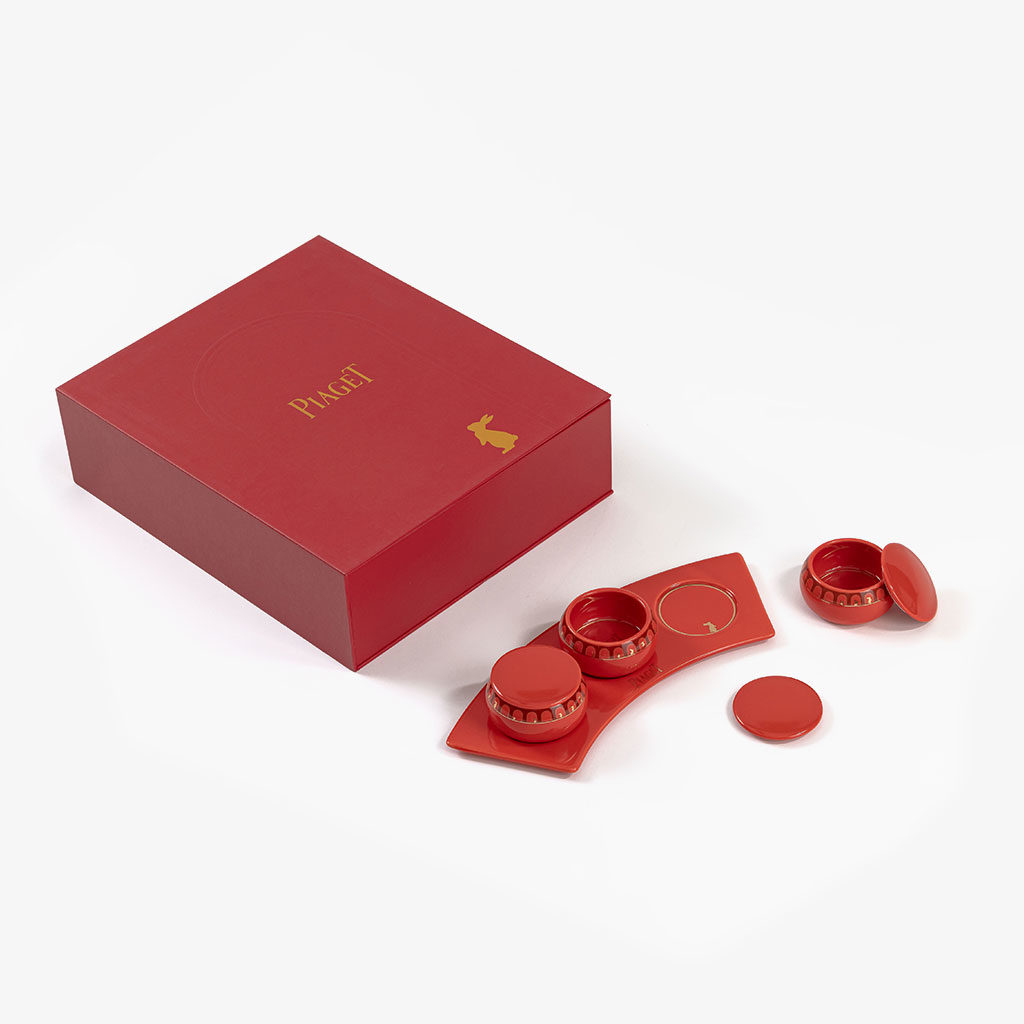 1
5
Bringing Value Through Personalization
Understanding how to personalize a gift begins with understanding the brand, the recipient, and the purpose. Bringing personal connection, interest, and value to the item is the objective in order to enhance the receiver's experience and fortify the relationship. When given with intentionality, a unique, thoughtful gift will become part of one's daily life instead of being cast aside.
The most simplistic way to personalize a gift is to customize the gift with the recipient's name. Additionally, another way to make a gift more personal is to theme the gift around a shared memory or select a gift based on the recipient's unique interests. 
Outside of a meaningful strategy behind the gift, the experience of how one receives it is very important. This is because the experience of receiving the gift will determine how the recipient understands the brand and the emotion it evokes. 
Reflecting Your DNA
Through its dedication to reflecting a brand's true essence, Ateliers AME has positioned itself as a leading player in the market of luxury goodies.  Ateliers AME believes that a truly personalized gift has the power to transform relationships, reflected in our commitment to the highest quality craftsmanship and understanding of a brand's unique DNA and objectives.